The team at SynRJ have a long and distinguished track record in restorative justice and practices, education, residential care, personal and community safety, policing, crime reduction and criminal justice. With a wide range of bespoke programmes, training events, consultancy and services to choose from, you're sure to find exactly what you're looking for. If you require assistance, our experienced team will provide you with expert guidance. We're looking forward to working with you!
Former Principal of a residential E.B.S.D. school
John Boulton



Director



Years of experience: 35

Expertise: Education, Care Sector, Families

Telephone: 01491 282948

Mobile: 07876 565107

Email: [email protected]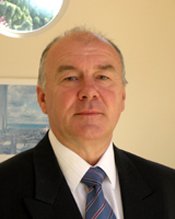 John Boulton was the principal of a residential special school for EBSD (emotional, behavioural and social difficulties) pupils, in Oxfordshire, England, for 15 years. He introduced restorative justice into the school in February 2004. In 2005-2006 he was awarded a Churchill Foundation Travel Award to research restorative justice in the United States and, in particular, visit the different types of provision within the IIRP organisation.
John was IIRP Europe Director of Training and Consultancy from June 2010 until June 2016 when he stood down. Over that time he has trained and supported many people from various agencies and backgrounds. In particular, in his current role, he has been supporting the successful implementation, roll out and sustainability of RP in Blackpool, West Tallaght Childhood Development Initiative, Dublin and the in the City & County of Swansea. John's particular interests include restorative practices as a tool for organisational change and the application of restorative practices in different settings.
Former Police Inspector with Thames Valley Police
Les Davey



Director



Years of experience: 35

Expertise: Criminal Justice, Policing, Workplace, Communities

Telephone: 01229 778943

Mobile: 07903 958848

Email: [email protected]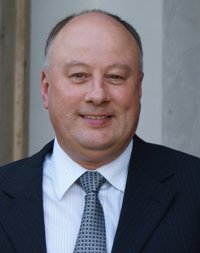 With two decades experience as a restorative practitioner, trainer and consultant, Les has expansive knowledge and involvement in the development and delivery of restorative practices and conferencing training, consultancy and service delivery in criminal justice, communities, schools, workplaces and the looked-after children's sector.
A founder member of Thames Valley Police, Restorative Justice Consultancy, he was responsible for the development and roll out of their RJ training from 1996 until 2000. Since then, Les led IIRP's work in the UK & Ireland as Director of Real Justice UK and CEO of the UK registered charity – International Institute for Restorative Practices (IIRP) Europe until he stood down in June 2016.
Les has a long involvement in the development and revision of UK National Occupational Standards for Restorative Practice and the Best Practice Guidance upon which they are based. Les was founding Chair of the Restorative Justice Council (RJC) Standards and Accreditation Board, when he led the work on the RJC Trainers Code, its subsequent revision and the early work on the RJC Practitioners Register. He has also previously held the post of RJC Vice-Chair.