Working Together for Safer Communities
SynRJ Courses & Workshops are all OCN Endorsed

SynRJ courses and workshops are endorsed by the Open College Network Northern Ireland (OCN NI), a UK wide recognised Awarding Organisation.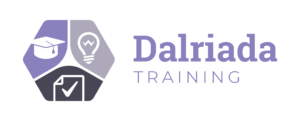 Working with our Northern Ireland based affiliates 'Dalriada Training', an approved Open College Network (Northern Ireland) Centre, we can also offer the opportunity to gain individual accreditation at Level 2 (Informal RP) and Level 3 (Formal RP).
If interested in pursuing either or both of these, please contact office@synrj.org .
What is RP?
SynRJ is often asked what exactly Restorative and Relational Processes (RP) are and how they differ from Restorative Justice and other restorative approaches. Follow this link to a paper aimed at answering these questions for you.
N.B. Restorative and Relational Processes ( RP ) cover the much wider and enhanced use of practices developed out of Restorative Justice ( RJ ) principles over several decades. RP processes are both proactive and reactive in nature.
Student Workbooks & Teachers Guides
Bringing Restorative and Relational Processes (RP) direct to those you work with is made easy using these great SynRJ 'Restorative & Relational Processes in Action' series publications.
'Lost Memories' ages 4 to 11 years'
'Broken Windscreen' ages 11 to 18 years' (+Adults)
SynRJ Programmes:
SynRJ provide a diverse series of Restorative and Relational Processes (RP) Training Courses, Workshops and Continuing Professional Development (CPD) Events.
We can provide consultancy, including Professional Learning Groups (PLG's) across a wide range of organisational and client needs.
Click here for details of our standard courses and workshops, sub-divided into Informal and Formal processes, including the Training of Trainer options we offer.
Online Workshops
Following the end of lockdowns and social distancing, the more traditional form of 'Face to Face' training is still proving problematic for some.
With this in mind SynRJ continue to offer online Workshops and Training Courses, which have received very positive feedback.
The content is much the same as our regular 'Face to Face' inputs and in some cases, the logistics of arranging sessions in this way is easier to manage.
Find more details on our About Us and Programmes pages.