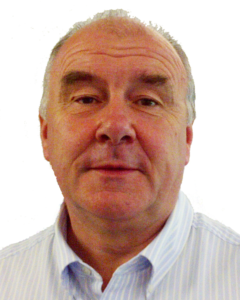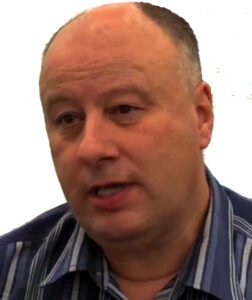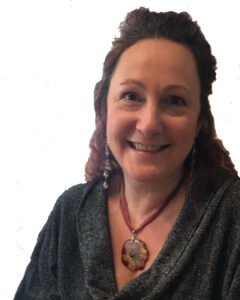 Former Principal Residential E.B.S.D. School
Particular expertise: Education, Care Sector, Families with 36 years of experience in the field.
Former Inspector Thames Valley Police
Particular expertise: Criminal Justice, Policing, Workplace, Communities with 36 years of experience in the field.
Former Mediation Service Manager
Expertise: Family Group Conferencing/Meetings, Mediation, Children's Services with 25 years of experience in the field.
John Boulton was the principal of a residential special school for EBSD (Emotional, Behavioural and Social Difficulties) pupils, in Oxfordshire, England, for 15 years. He introduced restorative justice into the school in February 2004. In 2005-2006 he was awarded a Churchill Foundation Travel Award to research restorative justice in the United States and, in particular, visit the different types of provision within the IIRP organisation.
John was IIRP Europe Director of Training and Consultancy from June 2010 until June 2016 when he stood down. During that time he has worked with various agencies. local authorities, sports organisations and universities etc. In particular, he has been supporting the successful implementation, roll out and sustainability of RP in Denmark, West Tallaght Childhood Development Initiative, Dublin and the in the City & County of Swansea.
Particular interests include RP as a tool for organisational change, the application of RP in different setting and supporting organisations as they seek to find their own solutions to the issues they face.
Les Davey was a founder member of Thames Valley Police, Restorative Justice Consultancy, he was responsible for the development and roll out of their RJ training from 1996 until 2000. Since then, Les led IIRP's work in the UK & Ireland, first as Director of Real Justice UK and later CEO of the UK registered charity – International Institute for Restorative Practices (IIRP) Europe, until he stood down in June 2016.
Les has a long involvement in the development and revision of UK National Occupational Standards for Restorative Practice and the Best Practice Guidance upon which they are based. Les was founding Chair of the Restorative Justice Council (RJC) Standards and Accreditation Board, when he led the work on the RJC Trainers Code, its subsequent revision and the early work on the RJC Practitioners Register. He has also previously held the post of RJC Vice-Chair.
His most recent focus has been upon the use of restorative processes (and the training of others), in complex and sensitive cases (including historic child abuse), and more recently developing tools for use with Professional Learning Groups/Communities and designing surveys to measure results, in the implementation of RP in organisations and schools. The recent move to more 'on-line' training has added a whole new way of bringing RP to all we work with.
Maura Rose currently works as a Mediator, Family Group Conference Coordinator, Conflict Coach, Restorative Justice Practitioner, and trainer in all the above. She runs her own company called Balance Mediation where she has recently worked with Trafford Children's Services and Lancashire Constabulary.  She delivers Family Group Conferences with Trafford, Bury and Saint Helens Children's Services with Just Psychology. Maura has also delivered workshops at international conferences, trained people in Russia and in Bulgaria and has contributed to chapters in books.
Prior to this Maura worked as the manager of Bolton Mediation from August 2000 to August 2012. While in this role Maura managed 7 different mediation projects and gained extensive knowledge and experience in working with conflict in a wide variety of fields including community mediation, the prevention of anti-social behaviour, using a range of restorative practices within schools and in a criminal justice setting, working with families, and workplace mediation. Due to her expertise in recruiting, managing, training and motivating volunteers Maura has also delivered training courses in this area. Prior to this Maura volunteered with Bolton Mediation since completing her training in September 1996.
Accreditation and quality control are important to Maura and is a Competent Mediator Status by Mediation UK. In addition to a very practical community background Maura has a sound theoretical knowledge and constantly adds to this by research and personal development. In April 2007 Maura completed her Masters in Mediation Skills and Conflict Resolution from Birkbeck College. Maura is an Accredited Member of the College of Mediators and an approved trainer with them as well as being a Professional Practice Consultant with them.  She is also a member of European Forum of Restorative Justice, and a licensed trainer with International Institute of Restorative Practices.