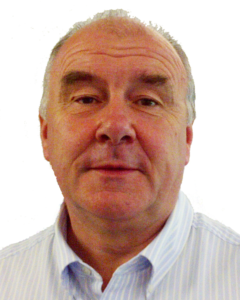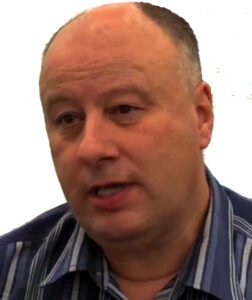 John Boulton
Director
Former Principal Residential E.B.S.D. School
Particular expertise: Education, Care Sector, Families with 36 years of experience in the field.
Les Davey
Director
Former Inspector Thames Valley Police
Particular expertise: Criminal Justice, Policing, Workplace, Communities with 36 years of experience in the field.
Lesley Davey
Office Manager & Director
Former IIRP Europe Office Manager
Particular expertise: Course Administration, Office Management, Finance Officer
John Boulton was the principal of a residential special school for EBSD (Emotional, Behavioural and Social Difficulties) pupils, in Oxfordshire, England, for 15 years. He introduced restorative justice into the school in February 2004. In 2005-2006 he was awarded a Churchill Foundation Travel Award to research restorative justice in the United States and, in particular, visit the different types of provision within the IIRP organisation.
John was IIRP Europe Director of Training and Consultancy from June 2010 until June 2016 when he stood down. During that time he has worked with various agencies. local authorities, sports organisations and universities etc. In particular, he has been supporting the successful implementation, roll out and sustainability of RP in Denmark, West Tallaght Childhood Development Initiative, Dublin and the in the City & County of Swansea.
Particular interests include RP as a tool for organisational change, the application of RP in different setting and supporting organisations as they seek to find their own solutions to the issues they face.
Les Davey was a founder member of Thames Valley Police, Restorative Justice Consultancy, he was responsible for the development and roll out of their RJ training from 1996 until 2000. Since then, Les led IIRP's work in the UK & Ireland, first as Director of Real Justice UK and later CEO of the UK registered charity – International Institute for Restorative Practices (IIRP) Europe, until he stood down in June 2016.
Les has a long involvement in the development and revision of UK National Occupational Standards for Restorative Practice and the Best Practice Guidance upon which they are based. Les was founding Chair of the Restorative Justice Council (RJC) Standards and Accreditation Board, when he led the work on the RJC Trainers Code, its subsequent revision and the early work on the RJC Practitioners Register. He has also previously held the post of RJC Vice-Chair.
His most recent focus has been upon the use of restorative processes (and the training of others), in complex and sensitive cases (including historic child abuse), and more recently developing tools for use with Professional Learning Groups/Communities and designing surveys to measure results, in the implementation of RP in organisations and schools. The recent move to more 'on-line' training has added a whole new way of bringing RP to all we work with.
Lesley Davey has several years previous office administration experience as civilian staff in Thames Valley Police, before leaving to bring up her family.
She has been 'Office Manager' and 'Finance Officer' for Real Justice UK, IIRP UK, Buxmont Academy, IIRP UK &
Ireland' IIRP Europe and now SynRJ over the last two decades, a job she enjoys and excels at. She is also a SynRJ Director and Company Secretary.
As well as managing the office and the organisation's finances, Lesley is the main
point of contact for trainer/consultants and our many 'in-house' trainers, ensuring everything is in place and in good order ready for their courses and workshops.
Lesley is also an experienced conference administrator having been involved in the planning and delivery of several International and regional IIRP and SynRJ Conferences.