Dalriada Training are our Northern Ireland based affiliates. They are an approved 'Open College Network (Northern Ireland) Centre.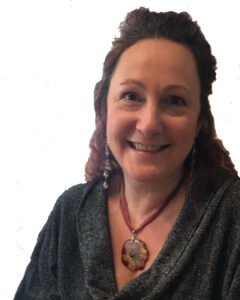 Maura Rose
Former Mediation Service Manager
Expertise: Family Group Conferencing/Meetings, Mediation, Children's Services with 25 years of experience in the field.
Maura Rose currently works as a Mediator, Family Group Conference Coordinator, Conflict Coach, Restorative Justice Practitioner, and trainer in all the above. She runs her own company called Balance Mediation where she has recently worked with Trafford Children's Services and Lancashire Constabulary.  She delivers Family Group Conferences with Trafford, Bury and Saint Helens Children's Services with Just Psychology. Maura has also delivered workshops at international conferences, trained people in Russia and in Bulgaria and has contributed to chapters in books.
Prior to this Maura worked as the manager of Bolton Mediation from August 2000 to August 2012. While in this role Maura managed 7 different mediation projects and gained extensive knowledge and experience in working with conflict in a wide variety of fields including community mediation, the prevention of anti-social behaviour, using a range of restorative practices within schools and in a criminal justice setting, working with families, and workplace mediation. Due to her expertise in recruiting, managing, training and motivating volunteers Maura has also delivered training courses in this area. Prior to this Maura volunteered with Bolton Mediation since completing her training in September 1996.
Accreditation and quality control are important to Maura and is a Competent Mediator Status by Mediation UK. In addition to a very practical community background Maura has a sound theoretical knowledge and constantly adds to this by research and personal development. In April 2007 Maura completed her Masters in Mediation Skills and Conflict Resolution from Birkbeck College. Maura is an Accredited Member of the College of Mediators and an approved trainer with them as well as being a Professional Practice Consultant with them.  She is also a member of European Forum of Restorative Justice, and a licensed trainer with International Institute of Restorative Practices.