Student Workbooks' and 'Teachers Guides
LATEST:
Our four brand new publications in the 'Restorative & Relational Processes in Action' are now in stock in our online Store!  Click here to purchase.
Click here for a downloadable flyer.
These publications consist of both 'Student Workbooks' and 'Teachers Guides' titled 'Lost Memories: A Restorative Story' for ages 4 to 11 Years and 'Broken Windscreen: A Restorative Story' for ages 11 to 18 (+ Adults).  Both are subtitled 'Introducing Restorative and Relational Processes' (RP). Suggested ages allow for a crossover between the two publications depending upon student abilities.
Each Teachers Guide includes the following downloadable resources: Presentation for Part 1 (also printable as a full colour Landscape 'Story Book' for use with younger Children) & Presentation for Part 2, a related Role Play and Reflection Sheets.
BOOK REVIEWS:
4 – 11 'Lost Memories': Wow! I absolutely love it. Modern, child appropriate – language is real and images are great. I think using the shoelace scenario really underpins the message for children. There is a good balance of underpinning theory in a child centred way. Get it out there…  Danielle Coffey – Deputy Head Teacher & SENDCo – East Ward Community Primary School
11 – 18 'Broken Windscreen': As a parent of two boys and a member of staff in a local secondary school, I found the books really interesting and could see them being of a huge benefit to students and staff. It certainly made me think more about how we deal with behavioural situations and would hope that students would also learn and benefit from their actions.  Rebecca Cook – Leader of DASH – Dowdales School

Contact us to arrange an online workshop sessions on using the Teachers Guides and Student Workbooks. Click here for details and to book a place on a scheduled 'open' event. 
You can get a taste of the great illustrations we have commissioned for these publications above and below this post.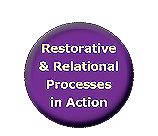 Videos Introducing our Student Workbooks & Teachers Guides
'Lost Memories' ages 4 to 11 years
'Broken Windscreen' ages 11 to 18 years